Ya han pasado las fiestas y toda la vorágine que traen siempre. Las comidas con la familia, cenas de empresa, elegir y acertar con los regalos… Creemos que te mereces un relax antes de volver de lleno a la vida real. Así que toma nota de los spa que te vamos a enseñar porque querrás salir escaparte si o si.
Este tan ideal se encuentra en Tulum y se llama Yaan Wellness y es famoso por mezclar los tratamientos más innovadores con antiguas técnicas indígenas Mayas.

Disfruta de música relax mientras te das una vuelta por nuestras propuestas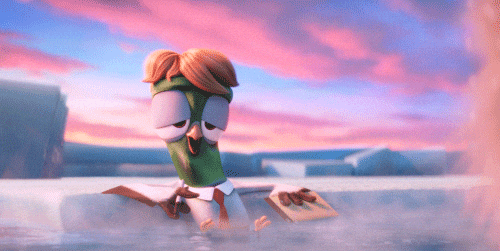 Cerquita de casa
No es necesario irse muy lejos para relajarse y olvidarse del mundo durante unas horas y eso nos lo ofrece la cadena AIRE. En España podemos encontrarla en Barcelona, Almería, Sevilla y Vallromanes.
Su estética y filosofía está inspirada en la tradición de los baños de las antiguas civilizaciones griega, romana y otomana. Todos los espacios están situados en edificios históricos restaurados en el centro de las ciudades.
Relajate bajo cero
Si es posible aunque parezca mentira. Alpine spa en medio de las impresionantes vistas del lago de lucerna entre las montañas alpinas, lo hace realidad.
Caudalie y su maravilloso spa
Se encuentra en oporto dentro del hotel spa the yeatman y está especializado en la vinoterapia.
Masajes con principios activos extraídos de la uva, baños a base de vino tinto.
La cadena de spas que se adapta a tus necesidades según tu localización
The ritz Carlton es una cadena de hoteles y resorts de lujo que entre sus múltiples actividades ofrece tratamientos de spas totalmente personalizados y se adaptan al sitio donde te encuentres. Ya que están esparcidos por diversos lugares del mundo.
Aquí te enseñamos el de Bali concretamente, ofrece tratamientos basados en elementos y tradiciones locales.  Sirve todo tipo de comidas en la piscina para que ni siquiera tengas que salir !!!
El Dorado beach
Sigue perteneciendo a la misma cadena y está en Puerto Rico.
El dorado Beach tiene tratamientos de aromaterapia que te integran de lleno en su comunidad serena y tranquila. Haciendo que tus sentidos se relajen y disfruten de todo lo que este lugar ofrece.
Dependiendo del Ritz Carlton que hayas elegido te encontrarás espacios totalmente diferentes adaptados al entorno en el que se ubiquen. Como este de California en tonos tierra y arena totalmente mimetizado con el paisaje
El encanto de Marraquech
La Sultana Spa unos baños tradicionales que sirven como templo de relajación corporal y masaje espiritual. Cuenta con jacuzzi, sauna, centro de belleza, peluquería, baños de balneoterapia, cabinas de masaje al aire libre…
Todas sus instalaciones no dejan lugar a dudas de que nos encontramos en Marruecos.
AMAN Y SUS SPAS DE ENSUEÑO
Esta cadena de spas resorts destaca a parte de por sus exclusivos tratamientos por sus increíbles localizaciones.
Amangiri está en Utah, USA en el medio del desierto. Sus temperaturas extremas y sus paisajes hace que todos sus tratamientos estén dotados de un encanto especial.
Anantara ese caprichito que te mereces
Si hace tiempo que Tailandia está en tus planes pero tu lo que quieres es descanso y disfrutar de no hacer nada este es tu spa sin duda.
Tratamientos especializados en la curación tailandesa a manos de expertos terapeutas que se basan en las tradiciones indigenas.
El Mai Khao de Phuket es perfecto para hacer ese viaje en el que solo quieres olvidarte por unos días del mundo y volver renovada. La vuelta a la rutina es dura para todos pero con un poquito de ayuda es más fácil siempre.
Nosotras esperamos contribuir en ello de una forma u otra por eso te dejamos por aquí el link a otro post de escapaditas.
Nos vemos para la semana!!!